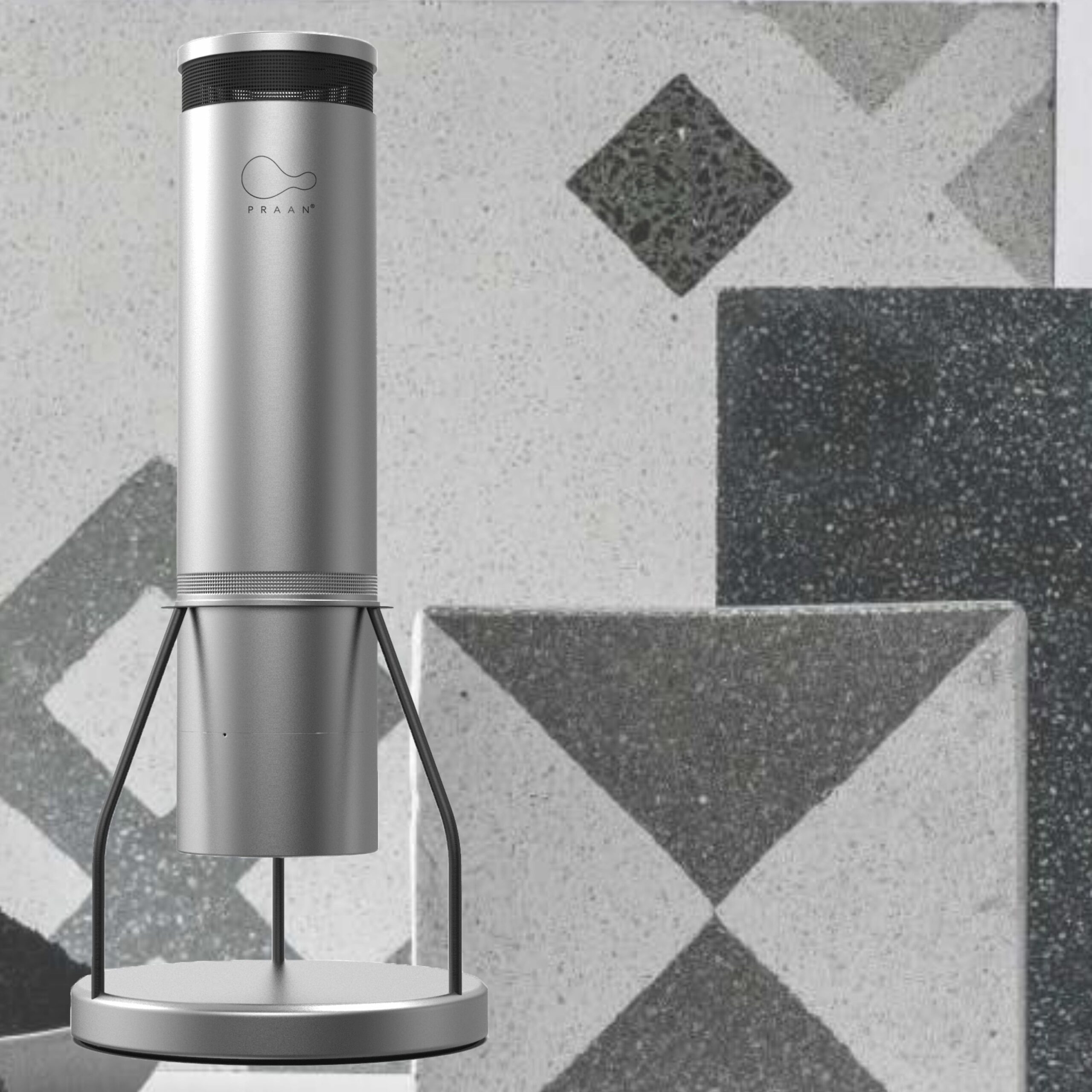 Countries must meet their sustainability goals and head towards net-zero. These goals cannot be achieved in silos but need cooperation, trust, and partnerships. We bring two such sustainable start-ups which are from adjacent industries with one firm goal – to reduce the carbon emissions and air pollutants from the air. Today we speak with Angad Daryani – CEO and founder of Praan – Clean Air For all, and Tejas Sidnal – founder of Carbon Craft Design – Upcycled Carbon Tiles.
Praan captures the carbon with the world's most advanced, low-cost, filterless, and artificially intelligent outdoor air purification system. Angad who, ranked amongst the top 3 in his class, dropped out of high school in 9th grade – though he stopped formal education, he continued learning and innovating. His passion for sustainability gave rise to the patented innovation that creates hyperlocal clean air zones within open areas on corporate campuses, schools, universities, hotels, hospitals, residential complexes, malls, industrial areas, and more!
Praan captures the CO2 and carbon particulates that they hand over to Carbon Craft Designs who then creates tiles. Each tile prevents 15 minutes of car pollution – 5 kgs of carbon – dioxide equivalents. Carbon Craft Design strives to be at the intersection of Craft, Design, and Technology with the sole aim of building scalable solutions. Tejas, a practicing architect, talks about the fact that the world builds twelve New Yorks every year. Its impact and his role as an architect and being part of the problem made him uneasy. He decided to do something about it and reduce the impact of new construction projects by developing carbon-neutral building materials. A chance meeting at a conference in 2016 and mutual respect brought Angad Daryani and Tejas Sidnal to collaborate to bring their solutions to market. Listen to this energetic duos' passion and story in this episode.
https://www.carboncraftdesign.com/