Mindful Businesses is a mission driven 501(c)3 nonprofit, whose main purpose is to educate and spread authentic information about sustainable practices and technologies. Mindful Businesses shares eco-friendly and mindful organizations in their weekly podcast, hosted by Vidhya Iyer. Through this audio medium it brings innovators, business leaders, and thought leaders who share their stories and journey. They inspire and educate other entrepreneurs about sustainable innovations and consumers about green products.
Mindful Businesses is a global platform where we love to hear and learn from different voices and perspectives. 34% of our guests speak a language other than English and 57% are minority and women.
Learn Green Initiatives and Products
Every week Vidhya Iyer, the host of the podcast Mindful Businesses, interviews sustainable businesses and listeners tune-in from 102 different countries. Our guests include passionate founders who lead organizations that sell simple everyday items like straws to Geodesic homes to carbon capture technology. We talk about their journeys, their struggles, and where they see themselves in the future.
There are so many paths and nuances to being a mindful consumer or business. In our podcast, businesses learn about new and upcoming sustainable practices and consumers learn about new green businesses.
If you are a creative founder of an organization that employs social, economic, or environmental practices, learn more about how to get featured.
Our mindful guests are from 20 different countries and 5 different continents.
Our listeners tune-in from 103 countries worldwide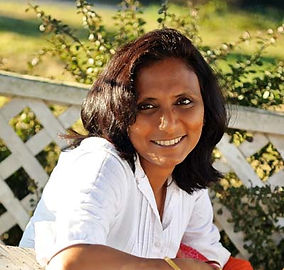 Artistic Director and Host
Vidhya Iyer is an entrepreneur and podcaster. Vidhya started the podcast in a quest to being mindful in her everyday personal and professional practices.

Jim Stone comes with decades of experience in broadcasting. Mindful Businesses was born in the studios of his radio station Q106.7. He is our sounding board and the voice of reason.

Tatum Gale is a producer, composer and singer/songwriter based in Brooklyn, NY. He makes electronic pop music that draws influence from Björk, Sufjan Stevens and Dev Hynes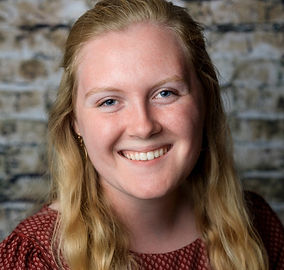 Katelyn is a freelance writer and has marketing experience in the non-profit, entertainment, and travel industries. She makes sure that our episodes get the reach that they deserve.
Prof.Anupama Pasricha chairs the Department of Fashion Design and Merchandising in the School of Business at St. Catherine University and shapes the department's eco-fashion focus. Her experience and knowledge guides us and makes sure we stay focused on our mission. PC: Sarah Whiting,
"Your podcast is #1 in my Volkswagen GTI on my 5 hour bimonthly trips to North Carolina. Keep the interesting interviews coming!
"Brilliant podcast! Very well articulated. I have been educated. The podcast has enough info to write a full length teaching case! We have used it as an illustrative example."
"The podcast is amazing! All the way from Malawi, I wanted to say the episodes I have heard are a great and amazing way to inspire and encourage others to change in positive ways!
"Vidhya has a captivating voice - very soulful - and her easy conversational style of interviewing is vibrant and engaging. Her interviews are pure joy.
Ranked in the top 5% of podcasts worldwide by Listenotes.
Ranked #12 on the "Top 20 Sustainability Podcasts You Must Follow in 2020."
Heat-map of our Awesome listeners